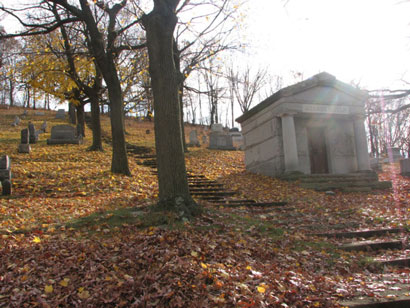 Shamokin, Pa 17872
Feel Free to Contact Us
shamokincemetery@gmail.com
The Shamokin Cemetery
Welcome to Shamokin, where the population once topped 50,000, the largest man made coal bank still stands and where at one time the largest silk mill stood. Here the true melting pot of America's heritage began with many English, Irish, German, Polish, Welsh and Ukranian Families making their homes in the black dirt around the coal mines. The Cemetery officially opened in 1860, although there are a few burials listed in 1859. 152 years later, there are over 16,000 souls buried here. The history, the burials, the stories are here and beneath every stone there is a story.
William Gillespie
Memorial for William from 1901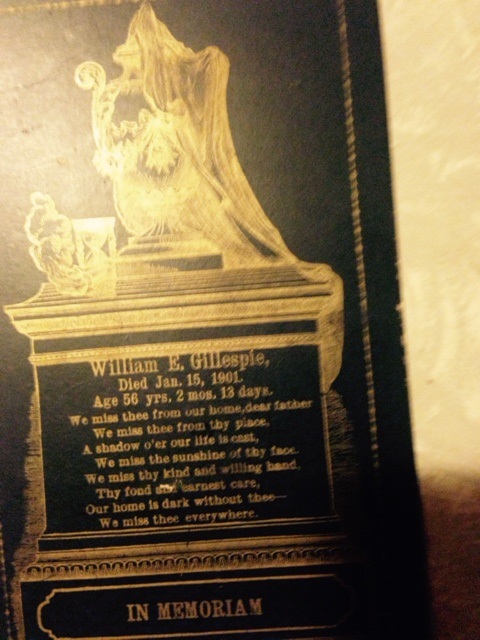 2016 Shamokin Heritage Festival
The annual Shamokin Heritage Festival has been announced and will be held Friday evening, May 27th and all day Saturday, May 28th.
On Saturday May 28th there will be 2 historic tours of the cemetery. 10 a.m. and 2 p.m. As always I'm very excited to do the tours and I look forward to seeing you there. Please pass the word along and let your family and friends know.
If anyone has any information, pictures or stories I am always looking to add to the cemetery page.
The stories behind each stone are always welcome and very interesting.