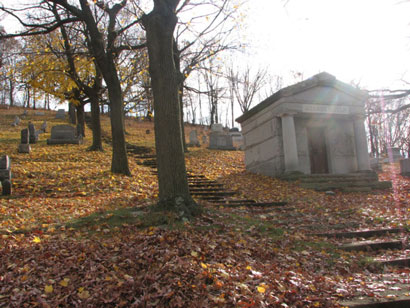 Shamokin, Pa 17872
Feel Free to Contact Us
shamokincemetery@gmail.com
The Shamokin Cemetery
Welcome to Shamokin, where the population once topped 50,000, the largest man made coal bank still stands and where at one time the largest silk mill stood. Here the true melting pot of America's heritage began with many English, Irish, German, Polish, Welsh and Ukranian Families making their homes in the black dirt around the coal mines. The Cemetery officially opened in 1860, although there are a few burials listed in 1859. 152 years later, there are over 16,000 souls buried here. The history, the burials, the stories are here and beneath every stone there is a story.
William Gillespie
Memorial for William from 1901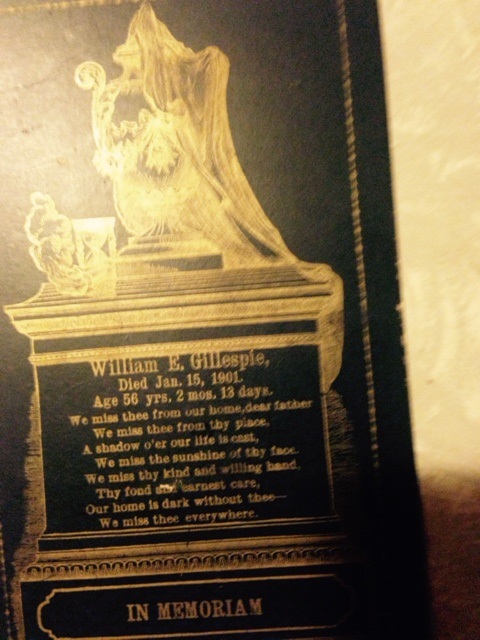 Joseph Meiser's Database of Farrows Records
Joseph & Sarah Meiser spent 15 years creating a database of local burial records. In the majority of cases individuals were buried by the Farrow Funeral Directors. There are pieces of information missing and in this case Joe & Sarah tried to collect the information by other means. Joe & Sarah published the database into 2 books that were handwritten. They encouraged people to verify the work from other sources and to share the information with fellow genealogists. The books are no longer in print.
My goal is to get the database up and online the same as I've done for the Shamokin Cemetery Burials. Please be patient as these handwritten records will take quite a long time to get into a computer database. There are over 21,000 records, and I cannot predict the accuracy of the information but if
you have information that will help me fill in the blanks and correct mistakes I am glad to make the changes.
If anyone has any information, pictures or stories I am always looking to add to the cemetery page.
The stories behind each stone are always welcome and very interesting.